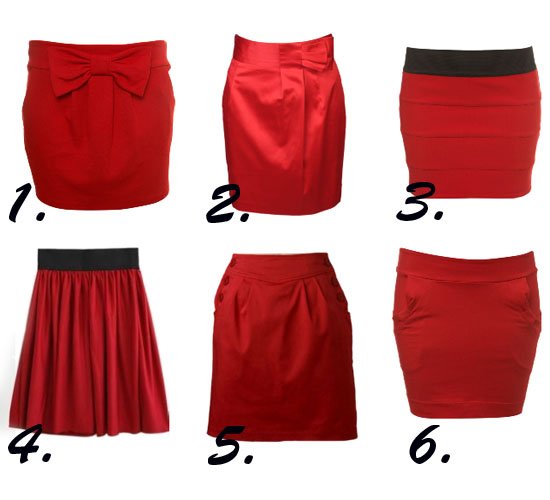 Like I've said so-so many times, I am the type of person who likes to make lists and then constantly complains about how I make them too long and sort of make all the tasks on them incompletable. Well, now that I have bought a red skirt (crying for some "butchering" by the way) I just couldn't help myself - I had to look them up. And now that I have, I can share all this fanciness with you. I love how the skirt should be simple (no extreme lacing) but it gives an outfit the most delightful pop of color. PS! First one who noticed the (teeny) changes on the blog - there's more where that came from!
http://www.howtobetrendy.com/fashion-trends/shopping-time-red-skirts-under-50.html
http://thehyperbalist.files.wordpress.com/2011/03/asos-red-mini-skirt-and-grety-sweatshirt.jpg
http://blog.casualwear.ro/wp-content/uploads/taylor-swift-red-mini-skirt.jpeg
http://bajansunonline.com/entertainment/wp-content/uploads/2011/02/irina-shayk-article-1.jpg
http://www.chinacandycouture.com/2011/03/ciara-in-red-mini-skirt-on-set-of.ht
Check out the gallery for sources!